quotes & testimonials
FROM MINISTRY LEADERS:
"Your testimony of the Lord's presence and faithfulness from your childhood to the present is tremendously encouraging. I am also grateful to learn that He redeemed your life in the wake of a dark and rebellious period. God has certainly given you a platform to share your wonderful talent (and story) for His glory. I join you in praising Him for His goodness, Stephanie!"
~ Jim Daly, CEO of Focus on the Family,
---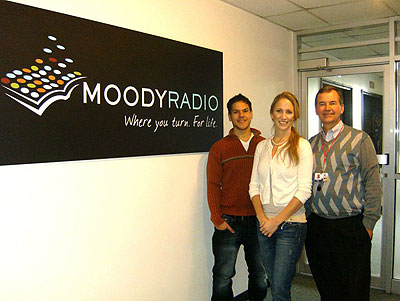 "In 2001 Stephanie began speaking and singing her way into the hearts of many young people who were in desperate need to hear her story of both brokenness and healing.  She very quickly became the most requested musician/speaker at the youth institutions served by Southern Colorado Youth for Christ.  If you, the reader, have ever heard Stephanie share from her heart in both song and word you know why the young people wanted her back.  God speaks through her and the message is clear, "I will never leave you; never will I forsake you."  No matter what you are going through!   Her ministry, More Than Music, is just that: more than music!  It is Stephanie's heart.  And she has given her heart to the Lord.  Our friendship has been a huge blessing to me personally and the MtM/YFC partnership has planted many seeds that will continue to germinate, grow and blossom."
~ Mike Rueffert, former Director of Southern CO Youth for Christ
---
Stephanie Pauline shared her phenomenal gift of reflective music with us at our military marriage retreat.  She has a unique ability to connect with her audience -no matter how tough an audience is.  Our audience happened to be fresh from the fire of all that a combat deployment can afford both Soldiers and Spouses.  Stephanie's own raw and real style led us to in-roads of healing none of us could have comprehended -yet secretly longed for in each of our marriage relationships. Like an old friend, long acquainted with the issues of our hearts and minds she brought even the toughest of us both tears and laughter together.  I would not want to have a similar event without her!
~Lisa, U.S. Army Chaplain
---
"I'm not quite sure what it was that Sunday morning, but what happened there was perhaps the most powerful thing I have ever experienced.  I sensed a sincerity and brokenness in you. I felt that you cared and that God was so real to you. Your voice sounds like what I believe an angel would sound like and I couldn't hold back my tears. I felt assured that God is real and He still does care for us, even though sometimes it feels like He doesn't. Thanks so much for the renewed hope. I'm grateful for your obedience in God's calling and I thank you for what you do. God is using you in an Amazing way!"
~Adam Curren, Youth worker at Children's Arc; CO
---
"I immediately fell in love with Stephanie's music.  As a friend, Stephanie Pauline brings out truth in all our conversations and is an inspiring mother. I love and am amazed by how focused she is on her faith, family, and ministry. It's a lot to balance, but I see God shining through her."
~Jennifer Swanson, M.S. Organizing Consultant & Speaker National Association of Professional Organizers (NAPO)
---
"Stephanie Pauline has a very compelling voice and her story is nothing short of amazing. It is rare to find an artist who is so focused on doing the Lords work as the Lord defines it. Stephanie Pauline seems to be that kind of Artist. I love that."
~Don Koch, Dove Award-winning producer/songwriter:
---
"Stephanie Pauline is a beautiful person who loves the Lord with all her heart.  She served several years as one of our worship leaders and has shown a real talent for leading people into the presence of God.  Her songs are poignant and powerful.  The experiences she has faced in her own life allow her to write with depth and maturity.  Stephanie understands pain and has seen firsthand the healing, graceful touch of Jesus Christ.  I recommend her as a songwriter and singer.  Her character is above reproach.  Her witness is real.  Her life is a testimony of her love for Jesus Christ."
~ Barry Jass, Pastor of Cornerstone Community Center Church, Oakdale; MN
---
Quotes & Testimonials from: Ministry Leaders | Young People | Benefit Concert | Moms